About Pariplay
Pariplay is a producer of remarkable products, where we create an experience of engaging entertainment around our offerings. We create online games and systems that add real value to any Lottery or Casino operator. Pariplay's people put all their energy into our projects in order to bring entertainment, thrills and delight to players. We strive to always exceed our clients' expectations and to make Pariplay a place where employees love what they do.
Pariplay is a new age multi-channel gaming business which develops, licenses and operates Real Money Gaming (RMG) games and systems in global regulated markets. We are an international B2B gaming platform and game provider, and we focus on delivering innovative and modern gaming products. Our products comprise of games, platforms and services, as well as on-premise solutions for land based organisations.
Our platform includes an advanced CRM, CMS, Reporting, Business Intelligence and Business Administration systems and our solutions are all modular – so you choose exactly what you need. We improve and adapt our solutions, while working closely with our clients, to give them the result they require and a partnership they can rely on.
Through our simple and easy integration, our partners have access to hundreds of the best products and the top names in the industry – with no additional effort on their side. Our platform connects to almost any system through a simple, clean API and gives your business our technologically advanced front end and world class backend – a complete platform you can depend on. Our tools and widgets allow you to get started efficiently and enable you to quickly become a leader in the online Gaming sector.    
Our innovative and thrilling gaming products across mobile, desktop and social channels, together with our partnerships with the world's top online gaming providers, enables us to help our clients create new markets and access fresh revenue streams.
Click here to download Pariplay's full deck.
Management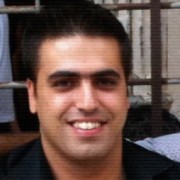 Gili Lisani (CEO & Founder)
Gili is an experienced entrepreneur with a focus on high performance systems and innovative tech solutions. Gili started in the ever-growing ecommerce industry and became an expert with a proven record averaging 2M USD monthly sales.  Gili has been in the gaming industry for the past 8 years and has become an expert in iGaming systems with a comprehensive understanding of both B2C and B2B.  Gili is driven by his passion for delivering superior systems, excellent content and innovative iGaming solutions.
---
Adrian Bailey (MD)
Adrian has over 10 years of experience in the gaming sector, he held VP Marketing and Managing Director positions in two of the largest gaming companies in the world (Neogames & Caesars Interactive Entertainment) being instrumental to the strategy and growth experienced in both. Adrian has created, managed and led multiple marketing and operational teams including retention, support and the full scope of player acquisition departments.
Careers
If you believe you have what it takes to work at one of the faster growing iGaming and iLottery companies then Pariplay is looking for you.  We are expanding our offices in Tel Aviv, Gibraltar and our newly opened Bulgaria branch.Passion, grit and team work is what makes Pariplay one of the most talked about B2B iGaming technology hubs today. We promise to keep you entertained and challenged on a daily basis with some of the coolest and badass characters that come to life in our games.If you have what it takes to work in a fast paced, dynamic and never boring playhouse then we want to hear from you.
The job openings include:
HTML5 Developer
.Net Team Leader
.Net Developers
3D artist
QA Engineers
NOC Representatives
NOC Team Leader
Technical Integration Managers
Regulations
At Pariplay, we believe in the highest quality and integrity as well as responsible gaming.  As part of this commitment to fair and responsible gaming.  Pariplay is regulated and licensed by various authorities.  Pariplay holds a B2B Remote Gaming license from the Gibraltar gambling commission as well as a a UK Gaming Licence.
When you partner with Pariplay, you have the confidence of knowing that not only are our products and solutions the best of class but have also been tested and certified by 3rd party external auditors to meet the stringent regulatory and licensing requirements.